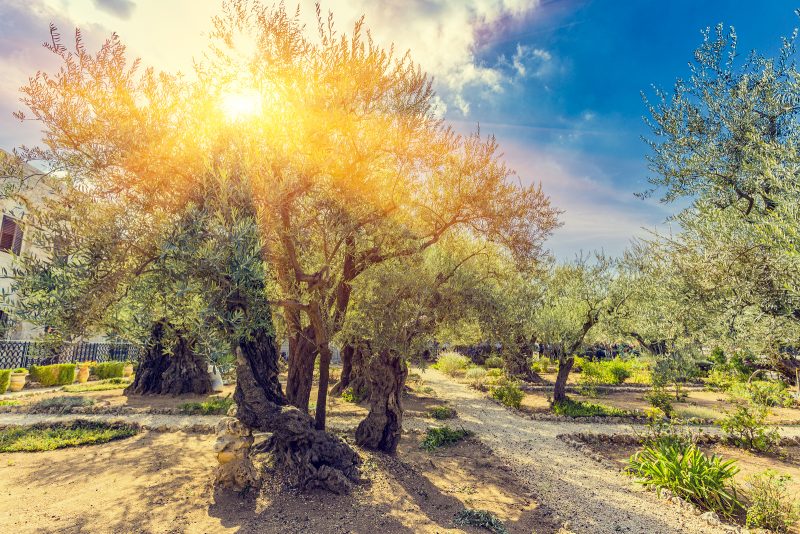 A Journey to Jerusalem: Into the Heart Chakra of the World: 19th to 28th, April, 2024
A Journey to Jerusalem: Into the Heart Chakra of the World: 19th to 28th, April, 2024 with Paul Skorpen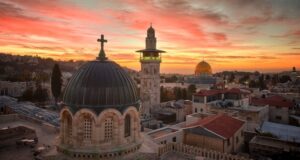 'I give you the end of a golden string; Only wind it into a ball,
It will lead you in at Heaven's gate,
Built in Jerusalem's wall'.
William Blake
I invite you to join me on a 9-days pilgrimage to a truly sacred destination: the Old City of Jerusalem. As a mirror of humanity's heart chakra, the city is long tattered, torn and troubled. Yet the 'city of peace' eternally offers healing and solace. It is a power-place, a vital energy portal to the higher dimension of the Kingdom of Heavens. During our stay we will visit many sacred sites, in and around Jerusalem, to attune ourselves to, meditate and pray upon, the places dear to Jesus Christ, Daskalos and honoured by all faiths. I have been to the Holy Land over 60 times (in this life!). I lived in Jerusalem for 6 months before the turn of the new millennium. I know the city well and I call it one of my spiritual homes. I will be both a spiritual and cultural guide, offering personal experiences, insights, meditations, and teachings.
We are in the midst of a thorough paradigm shift, and it bodes us well to return to our deepest spiritual roots. Jerusalem is central to world peace and our common future. Out of her inner core she radiates peace around the globe, and bridges heaven to earth.
The Old City belongs to no one and to everyone. The 9-days together promise healing, transformation and new-found guidance.
Old City sites:
Church of the Holy Sepulchre
Via Dolorosa
The Wailing Wall
Dome of the Rock
St. Anne's Basilica
The Upper Room of the Last Supper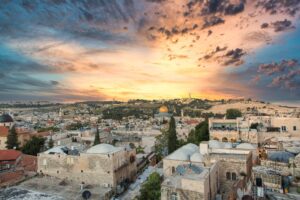 Just outside the Old City walls:
The Garden of Gethsemane
The Garden Grave
The Mount of Olives
Tomb of the Virgin Mary
Church of All Nations
The Church of the Our Father
The Ascension Edicule
St. Mary Magdalene Church
St. Peter's Church in Gallikantu
Pool of Siloam
Pool of Eels: Daskalos' Essene village at the time of Jesus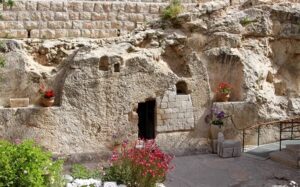 Day Trips from Jerusalem:
Bethlehem Nativity Church
Shepherd's Field
Tomb of Lazarus in Bethany
Ein Karem
Qumran
Jericho
Dead Sea