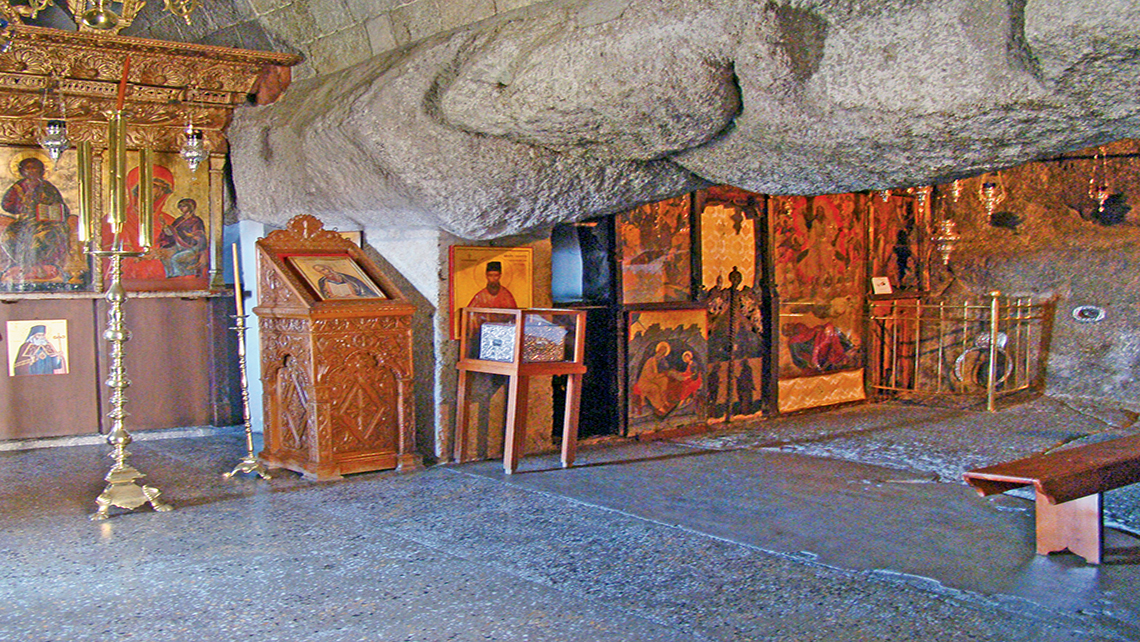 Experiencing the Book of Revelations on the Sacred Island Patmos: with Paul Skorpen: 23.— 30. September, 2022
16
16 people viewed this event.
Diving into the Depths Experiencing the Book of Revelations on Patmos With Paul Skorpen (Healer and Mystic). A week-long healing retreat.
Entering the soul through going into the book of revelation of John!
Experience the holy vision of John completely new – in silence with joy, contemplation, healing and meditation.
We take a week together for a spiritual immersion in the Revelation of John – through Paul's loving reading of the meaning of revelation, we can experience this unique scripture as an energetic opening within us.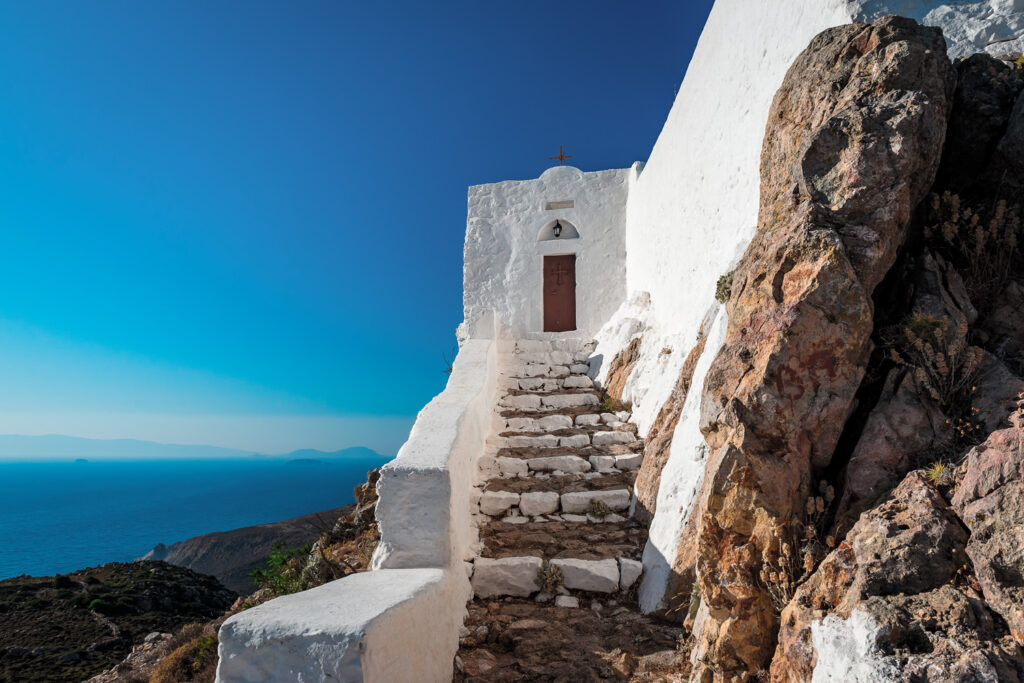 It comes alive and is a great help for experiencing strength, love and change.
Immerse yourself in the unique beauty and sacred vibration of the island of Patmos – morning meditations and lecture, healing based on the Revelation – developed by Paul – in the afternoons.
We also visit the holy places of the island together,travel to more remote places with our own bus, and realx at the pool and beach.
With good food and wine, live in one of the most wonderful hotels on the island with its spacious rooms, stunning views and pool, the nearby beach, you can draw inner strength and arrive at yourself.
A journey that can change everything.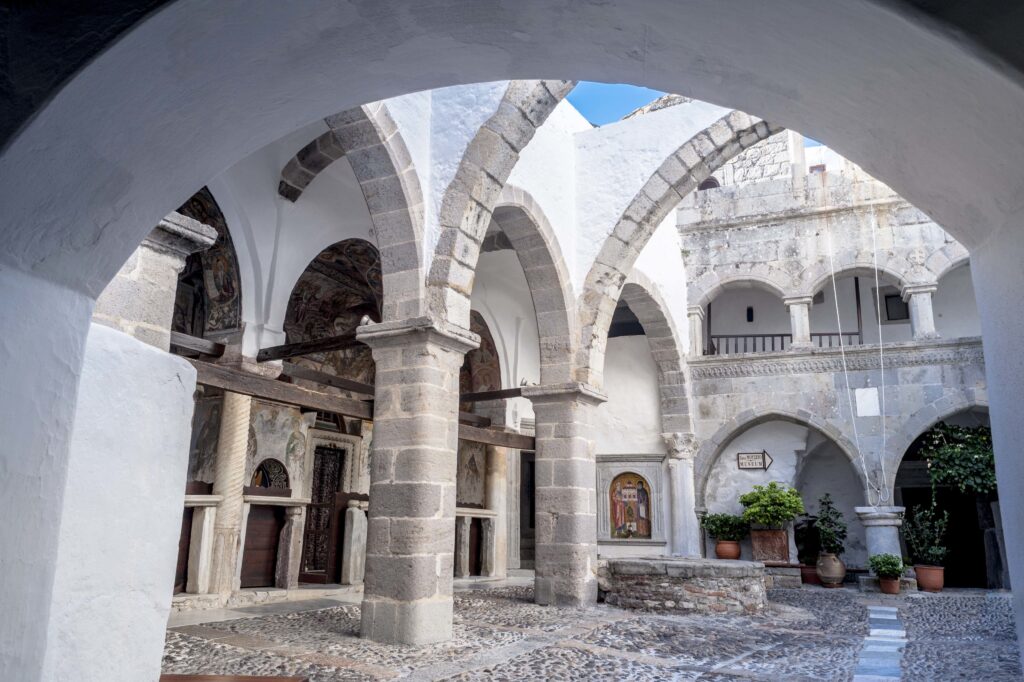 Included:
– 7 nights in a double room with breakfast
– 2 day excursions by bus and private boat for island (if 10 participants)
– visit and visit the neighboring islands
– Visit of the sacred places with attunement and meditation
– In the morning spiritual lectures and deepening of the mystical view of revelation
– with guided meditation daily relaxation training
– after instructions for the mind and body through energetic healing treatment in mutual exchange
not included:
Arrival and departure, we are happy to assist you meals and drinks not listed, travel insurance, gratuities
Prices per person:
Double room in very nice apartment € 1.790,00 – p.P. Single supplement € 2100,00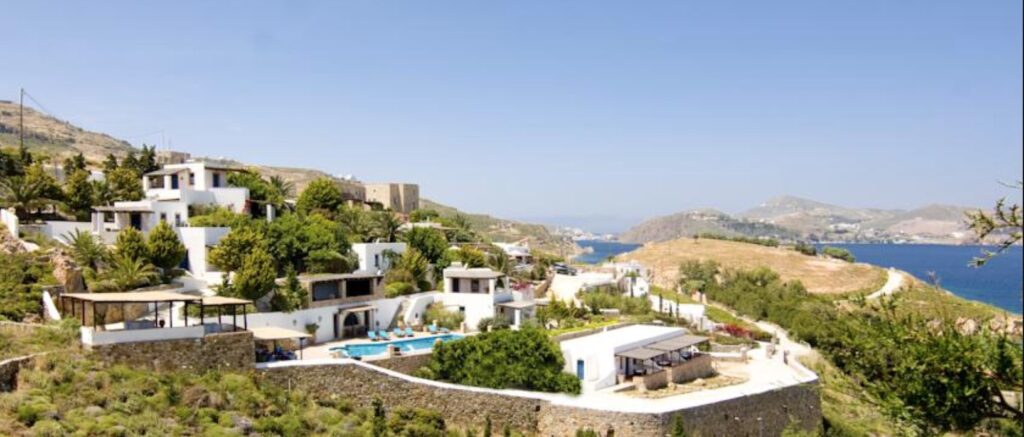 Do you have questions about the seminar trip or would you like to register? Then contact us.
We can help you with flight and boat to Patmos. This holiday will start before you arrive. One of the nicest trips to arrive on this beautiful Islands through the historical Ägäis.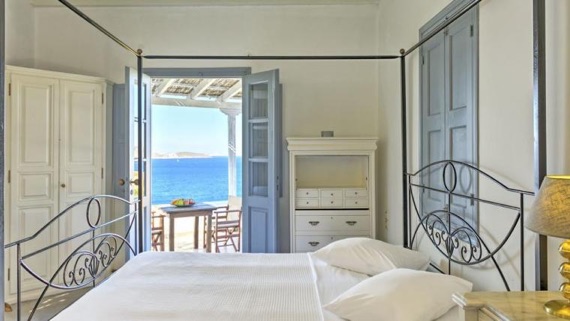 We recommend the conclusion of a seminar or travel cancellation insurance.
Up to a cancellation of 31 days before the start of the seminar, 20% of the travel price will be due. After resignation from the 30th day to 10 days before the start of the seminar before the start of the seminar, we ask for Understanding that we retain 50% of the travel price.
Should you resign from the 14th day We can only refund 80% of the travel price, unless you provide a substitute participant.
To reserve a place on this special retreat please transfer a 500Euro deposit to:
Paul Skorpen, Deutsche Kreditbank Berlin: IBAN: DE34 1203 0000 1057 1495 59, BIC: BYLADEM1001