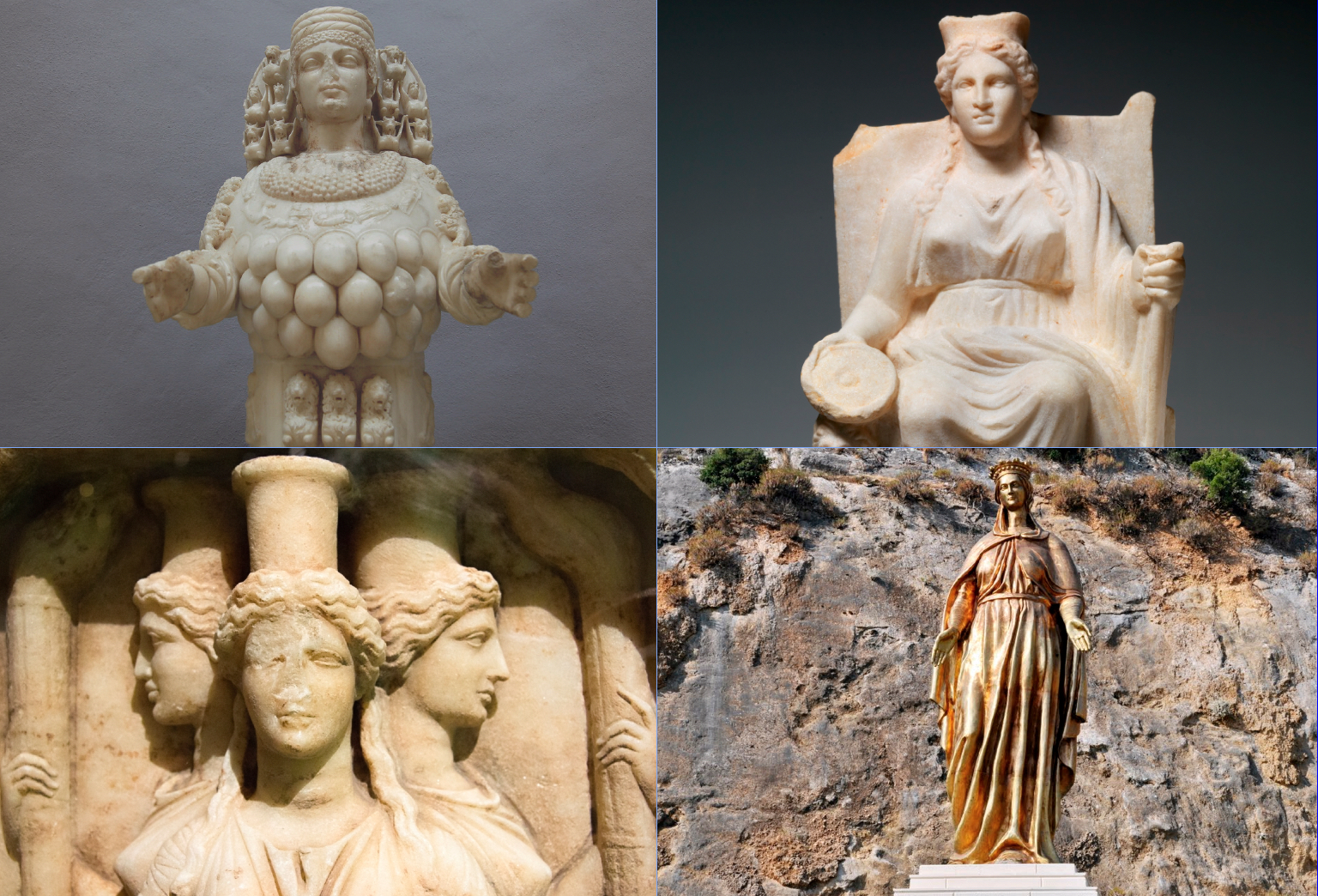 Journey the Land of the Mother: 12.-21. May, 2023
Journey the Land of the Mother: 12.-21. May, 2023
The entire world is undergoing a transformation, a thorough 'paradigm shift.' And although chaos and uncertainty can result in anxiety, disorder is required for the birth of a new era.
The world has long been characterized by male dominance. Supported by the world's religions, patriarchy and puritanism have prevailed. This extreme imbalance is leading to a collapse of our personal and social institutions.
Not long ago the Divine Feminine play the primary role in lands such as Egypt and Anatolia (the two cradles of civilization). Goddesses such as Isis and Asherah were worshipped in the Near East, and in Anatolia the veneration of the Original Mother, the Magna Mater, stretches back many millennia. Her varied expressions range from Cybele, Kubaba, Artemis, Demeter, Athena, Aphrodite, and many others concluding with the Mother Mary.
There is a deep and dire longing to recover balance by re-embracing the feminine stream lying dormant in our DNA, cell-memory and the great morphogenetic fields. It is our cultural and spiritual destiny to restore harmony and health after centuries of conflict and domination. We will journey to the nurturing land of the Great Mother — Ephesus and Anatolia — with the sole and sincere desire to attune ourselves with the Divine Feminine throughout the ages. The seminar tour offers healing, revelation and transformation.
Day 1. Saturday: Artemis Temple, Museum and Old City
Day 2. Sunday: Mother Mary's home, Mary Magdalena Grave, Cybele Niches, Church of John
Day 3. Monday: Day Trip to Sardis
Day 4. Tuesday: Didyma, Priene and Magnesia (lunch beachside). Day
5. Wednesday: Claros and Notion Day
6. Thursday: The temple of Hecate in Lagina
Day 7. Friday: Ephesus
Day 8. Saturday: Aphrodisia
Day 9: Sunday: Travel home
The end of May is a wonderful time to visit Turkey before the summer heat sets in.
Our Richmond Ephesus Resort hotel is located directly on the beach, has two large swimming pools and is all-inclusive (food and drinks). It is outside the city and close to Ephesus.
Participants are encouraged to arrive a day or two earlier. If you wish to extend your stay, Paul can book your room at a very good rate.
Costs: 2250€ / single room surcharge: 250€. Some rooms have a seaview (on a first come, first serve basis).
Included: Seminar and travel with Paul Skorpen. Hotel (8 nights) all inclusive. Admission to all sites. Bus travel on private, air-condition bus. State-approved tour guide Yücel Temirodaman.
Extra: Pocket money & travel cancellation insurance. Airport transfer (can be organized). Lunch money on day trips. International flights.
Terms of Service: Cancellation costs for the seminar and the trip: When booking the seminar trip, a fee of 500€ is due, which we retain in the event of cancellation. If the cancellation is made 10 days before the start of the journey, the entire travel price will be retained, provided that no substitute participant can be provided. Since we are traveling with small groups and otherwise the entire costs cannot be covered, we ask for your understanding.
We are happy to give you an address to take out travel insurance that covers everything, including outward and return flights. We are happy to help you book your flight. We are only agents for hotels, restaurants, transport companies and other service providers.
We do not assume any liability for accidents, losses or damage of any kind. However, this does not affect the liability of these companies. Please transfer the deposit to the following account, the balance must be paid up to 4 weeks before the start of the trip entered our account.
Paul Skorpen, Deutsche Kreditbank Berlin: IBAN: DE34 1203 0000 1057 1495 59, BIC: BYLADEM1001
All are most welcomed to join this unforgettable journey back to the mother!