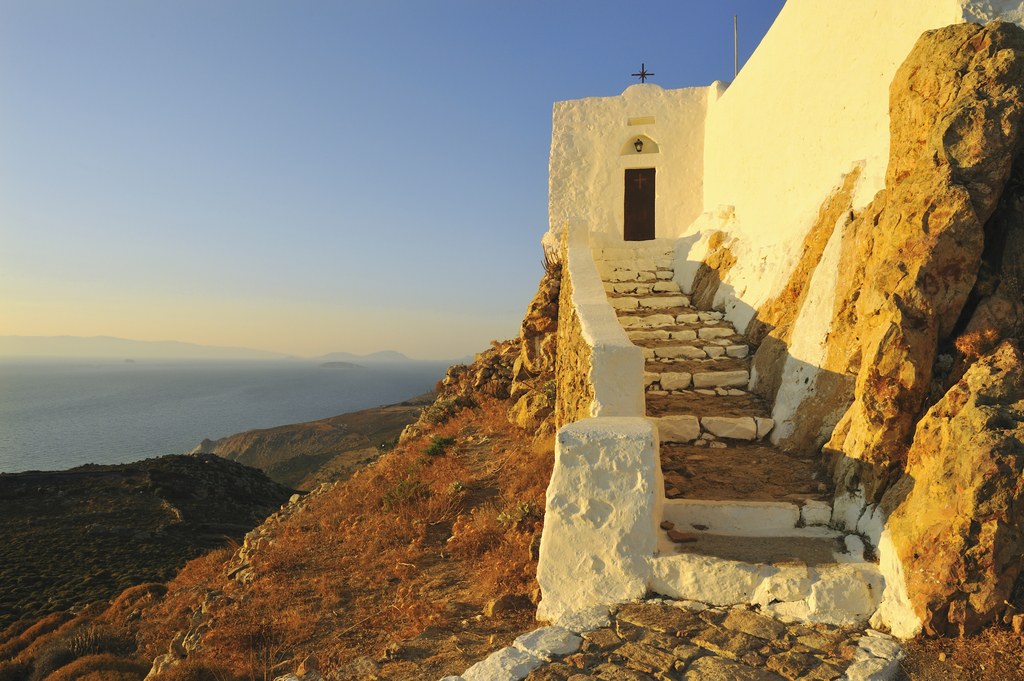 Experiencing the Book of Revelations on the Sacred Island Patmos: with Paul Skorpen: 22.— 29. September, 2023
Diving into the Depths Experiencing the Book of Revelations on Patmos with Paul Skorpen (Healer and Explorer). A week-long healing retreat.
Entering the soul through going into the book of revelation of John! 
Experience the holy vision of John completely new – in silence with joy, contemplation, healing and meditation.   
We take a week together for a spiritual immersion in the Revelation of John – through Paul's loving reading of the meaning of revelation, we can experience this unique scripture as an energetic opening within us.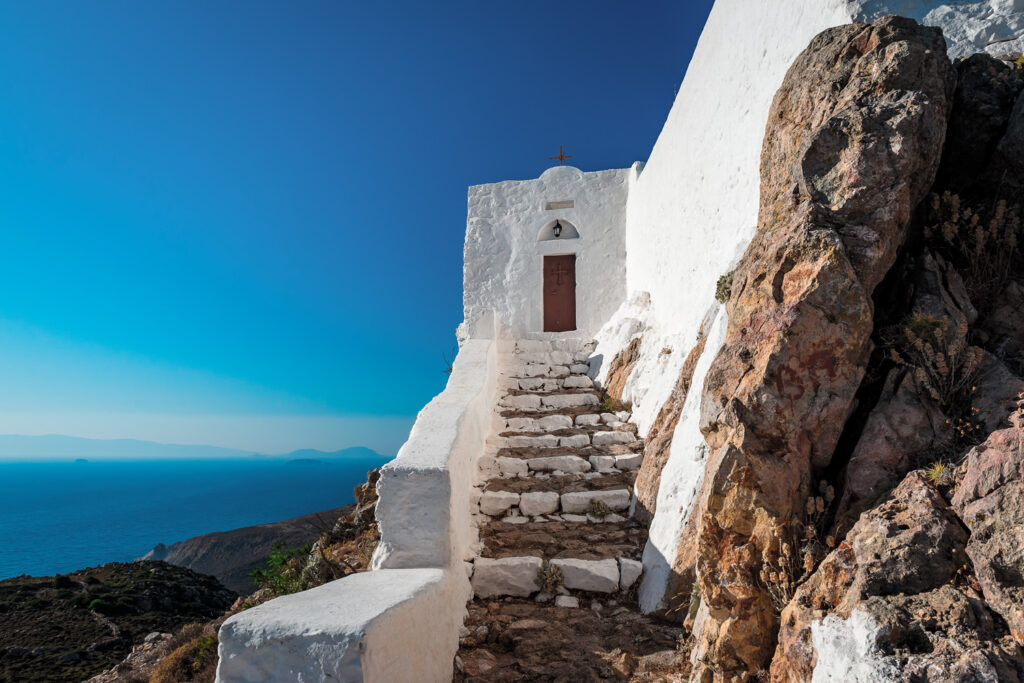 It comes alive and is a great help for experiencing strength, love and change.   
Immerse yourself in the unique beauty and sacred vibration of the island of Patmos – morning meditations and lecture, healing based on the Revelation – developed by Paul – in the afternoons.
We also visit the holy places of the island together, travel to more remote places with our own bus, and relax at the pool or beach.
With good food and wine, live in one of the most wonderful hotels on the island with its spacious rooms, stunning views and pool, the nearby beach, you can draw inner strength and arrive at yourself.
A journey that can change everything.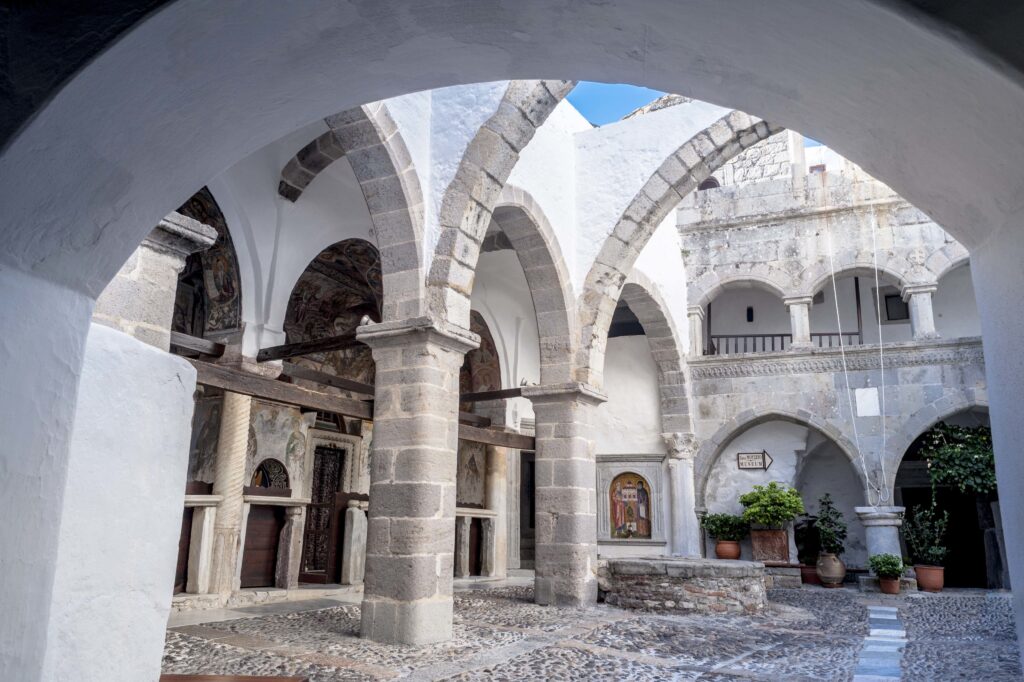 Included:
–       7 nights in a double room with breakfast
–       2 day excursions by bus and private boat for island (if we reach 10 participants)
–       visit to the neighbouring islands
–       Visit of the sacred places with attunement and meditation
–       In the morning spiritual lectures and deepening of the mystical view of revelation
–       with guided meditation daily relaxation training
–       after instructions for the mind and body through energetic healing treatment in mutual exchange
not included:
Travel costs. Transfers, meals and drinks, travel insurance and gratuities
Prices per person:
Double room in very nice apartment € 2100,00 – p.P.  single supplement € 250,00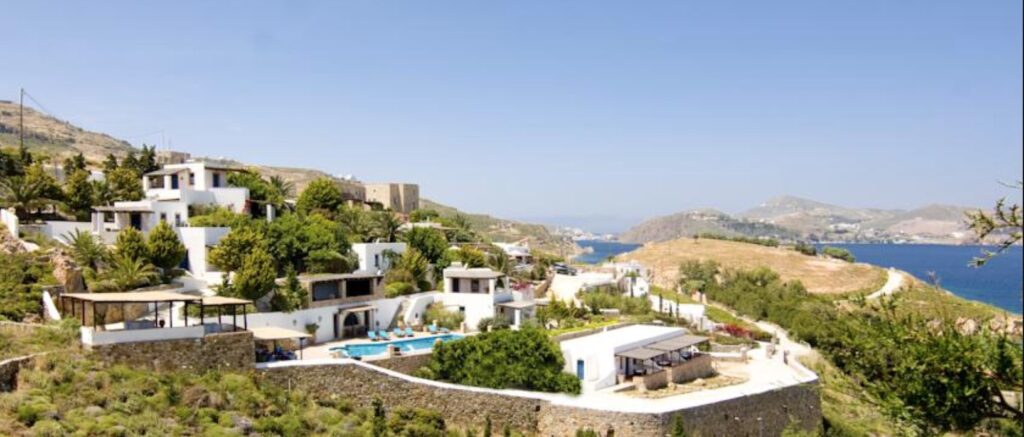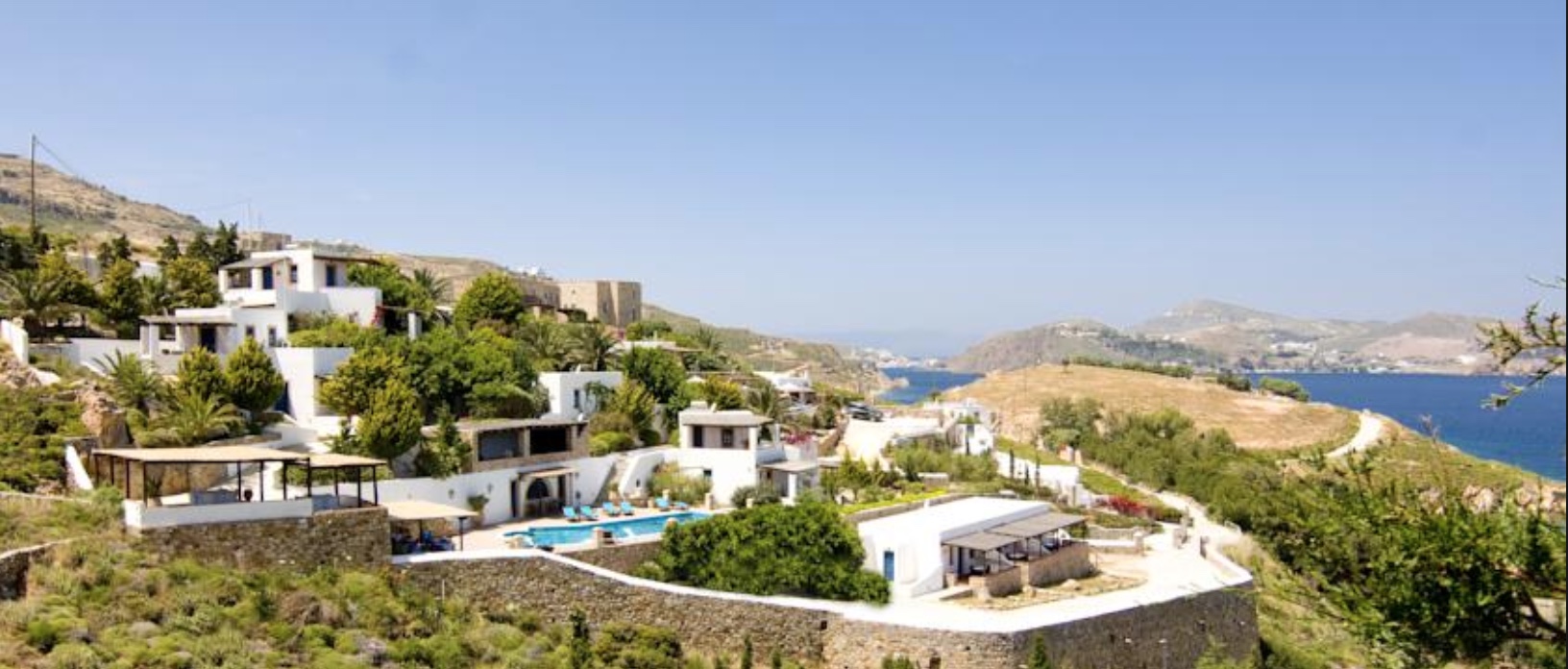 Please plan to arrive on Friday, September 23rd (hotel is paid for) as we start after breakfast on the 24th.
Do you have questions about the seminar trip or would you like to register? Then contact us.
We can help you with flights and boat to Patmos. This holiday will start before you arrive. One of the nicest trips to arrive on this beautiful Islands through the historical Agean.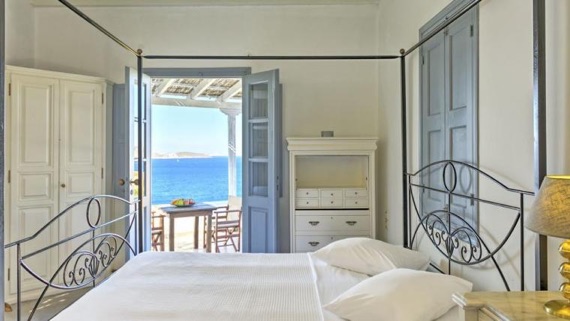 We recommend the conclusion of a seminar or travel cancellation insurance.
Cancellation policy:
1. A registration fee of 700,- euros is due upon booking this seminar trip, which will be retained in case of cancellation.
2. The remaining fees must be paid in full at least 6 weeks before the start of the trip.
3. If cancellation occurs within 6 weeks prior to the start of the trip, we can only refund 20% of the total amount. This is necessary because we offer small, exclusive group trips and an early cancellation would jeopardize our planning and the execution of the trip.
4. If you are able to provide a substitute participant, we will refund all costs. In this case, we will also make efforts to find a suitable replacement participant.
5. We strongly recommend taking out travel cancellation insurance to protect against unforeseen events.
6. We reserve the right to cancel the seminar if the minimum number of participants is not reached. In such case, we will refund the full amount.
By registering, you accept these cancellation conditions. We look forward to experiencing an unforgettable and enriching journey together, but also appreciate your understanding for our organisational requirements. If you have any questions or uncertainties, please feel free to contact us. Thank you for your trust and participation!