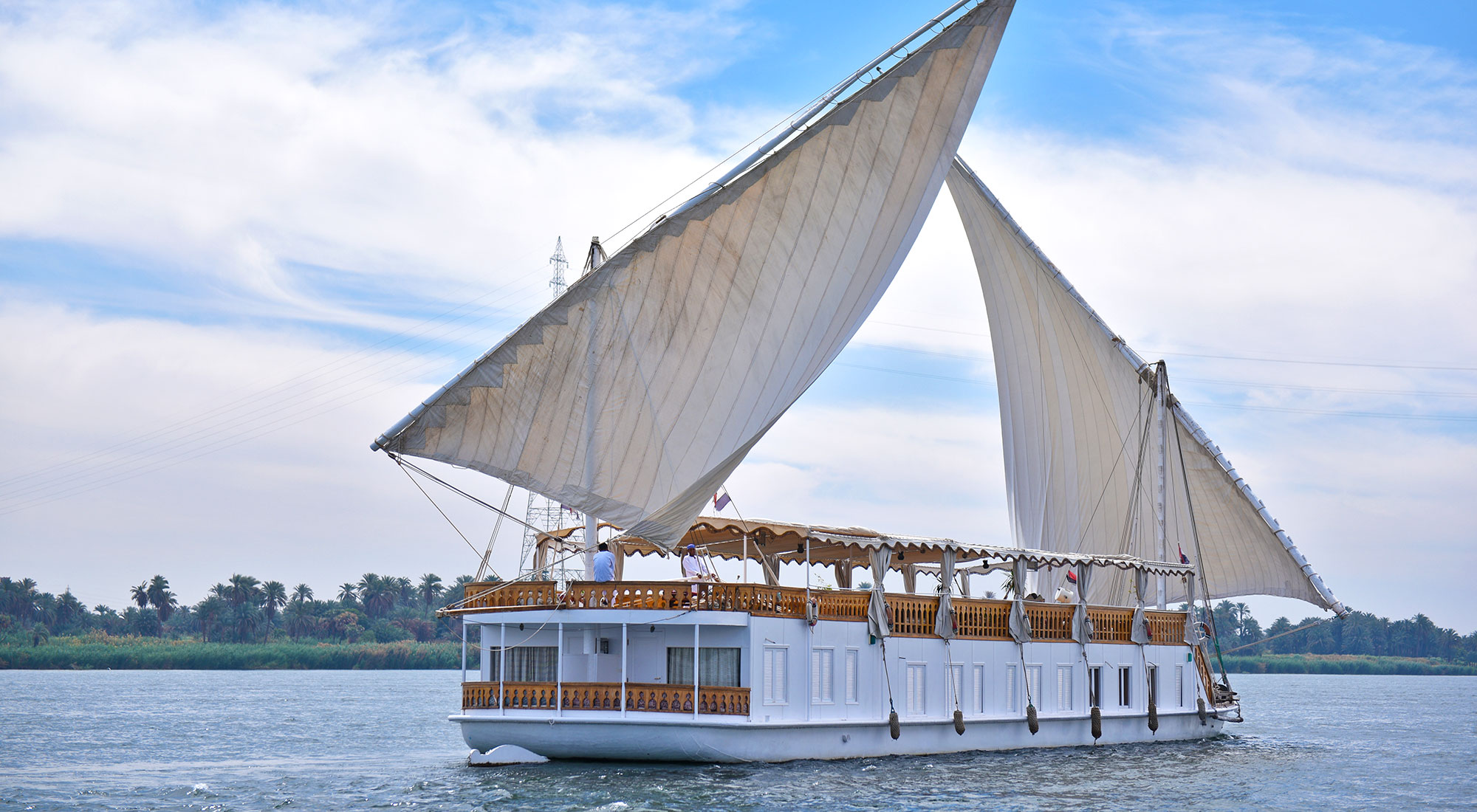 Mother Egypt is Calling us Home: An Epic 16 day Journey: 10.-26. November, 2023
Egypt is calling us home: 16-day voyage of discovery: 11/10 – 11/26 2023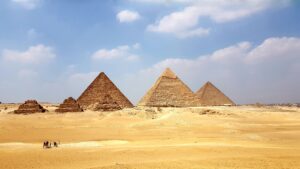 Go on this very special journey home with Paul!
A profound experience for body, soul and spirit.
The great and ancient land of Egypt is slowly and carefully revealing its secrets. The endless discoveries taking place across its vast landscape are matched only by the deep excavations into our DNA, cellular memories, and the morphogenetic fields in and around us.
Timeless Egypt offers us reconnection with our eternal and integrated selves. A journey through its vast landscapes and its many temple cities allows us to gather the parts of ourselves into a new whole. This is the way of Osiris.
Discover fascinating Egypt on our epic journey in November 2023 – a journey that will bring you relaxation, self-love and growth.
Together with a small group we start our unforgettable adventure in the magical city of Cairo.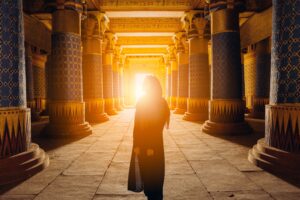 We visit the pyramids and relax in the hotel with a view of the pyramids at night.
From Cairo we continue our journey and head to Luxor where we will spend five days in this captivating city. Our home during this time is Hotel Jolie Ville on Kings Island, an oasis of calm and peace amidst the hustle and bustle of modern Luxor. Divided by the majestic Nile, Luxor impresses with its diversity: on the west side are temples and sanctuaries, the land of the living, while the east side is the land of the dead with the tombs of kings and queens.
From Luxor our way leads us to Abydos, where we will visit the impressive Temple of Osiris. We spend two unforgettable nights nearby at the House of Life before exploring the sanctuary of the cow goddess Hathor in Dendera the next day.
Back in Luxor, we board a sailboat in Esna that will accompany us for five days on the majestic Nile. Completely cut off from modern life on the boat, we embark on a spiritual journey as we visit the impressive temples of Edfu and Kom Ombo. Our goal is the majestic goddess Isis in her sanctuary in Aswan. The temples of Abu Simbel stand proudly on the banks of the Nile, guarding the entrance to these colossal masterpieces that will move us deeply.
The Nile, which was once the life pulse for the people of Egypt, still carries the spiritual pulse that flows through our blood. On this journey we will get to know ancient Egypt in all its deep spirituality, which has unfolded over millennia in harmony with the universe. A spiritual journey through Egypt is an experience that will change your life. Feel the embrace of Egypt, as from a loving mother or a dear lover, enclosing you in her nurturing arm.
Join us on this exclusive and personal journey and discover the treasures of Egypt in a way that will touch your soul. Experience moments of relaxation and find yourself in the midst of the impressive antique scenery. Let yourself be enchanted by the magic of Egypt and find inner harmony and development on this spiritual journey. Book today and secure your spot on this unforgettable journey of experiences and immeasurable beauty. We look forward to welcoming you to Egypt!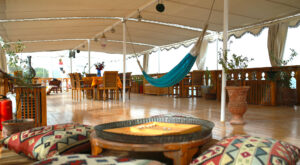 An inner journey that promises to transform your life!
Travel highlights & seminar:
Throughout the journey, Paul accompanies you through meditation and preparation for the power places. His seminars heal and expand, so that you arrive at the innermost and most beautiful part of your own being.
Pyramids of Giza,
The Egyptian Museum,
Pyramids of saqqara,
the Hanging Church (Coptic Orthodox Church of the Blessed Virgin Mary),
Heliopolis
Memphis (the former capital of Egypt)
Temple of Osiris at Abydos
Temple of Dendera: goddess Hathor,
Temple of Luxor
Valley of the Kings
Hatshepsut Temple Karnak
Visit to a camel market
Experience the places of power and symbols in the temples
temple of Edfu,
Gebel it Silsila,
Kom Ombo Temple
the Isis Temple Island of Philae and, or course, Abu Simbel.
Travel program:
We will spend the morning hours in Luxor with guided preparation for Paul's power places and meditation in a large Bedouin tent provided for us by the hotel.
We also visit the Tombs of the Kings with their colorful drawings and powerful hydroglyphs and the Temple of Hatshepsut at Karnak. We spend enough time to immerse ourselves in the power and mysticism of ancient Egypt and to empathize with the light-filled teachings.
Services:
Overnights in Cairo: 4 nights very close to Giza, all rooms with pyramid view,
Overnight stays in the 4 star Hotel Maritim Jolie Ville Kings Island with a pool and a very relaxed atmosphere, in a double room, half board, alcoholic drinks are available at very reasonable prices.
5 days and nights on a private sailboat on the Nile!
15 seminar days with spiritual lectures and deepening of the mystical view
Mediation of two healing treatments based on the Khet Ankh, the symbol of life according to Daskalos with mutual application
All entrance fees of the places we visited
Visit of the holy places with Paul
not included:
Arrival and departure, we are happy to help you
meals and beverages not listed, travel insurance, tips
Minimum participation: 7 people / max. 16 people (must be reached 30 days before departure), Please book the flights only after we have enough participants. There are cheap open jaw flights on different sites. We would like to help you.
Prices per person:
Cost: €3,499 / Single room supplement (In Cairo, Luxor and Abydos): €400. Room with a view of the Pyramid and the Sphinx: first come, first served. The unique, magical sailing boat has 8 double cabins, each with two single beds. It may be necessary to share these cabins.
Nov 10th and Nov 26th are arrival and departure days respectively.
Please book your own flights as the arrival locations are different.
We are happy to help.
Contact:
Do you have any questions about the seminar trip?Then get in touch with us: Contact@Theosis.com
Cancellation conditions:
1. When booking this seminar trip, the entire travel price is due. In the event of cancellation, we retain 30% of the trip as cancellation costs up to 6 weeks before the start of the trip.
3. If a cancellation is made within 6 weeks before the start of the trip, we can only refund 30% of the total amount. This is necessary because we offer small, exclusive group trips and early cancellation would jeopardize our planning and the execution of the trip. From 14 days before the start of the trip, the entire seminar trip fee is due.
4. If you are able to provide a substitute participant, we will reimburse you for all costs. In this case, we will also try to find a suitable replacement participant.
5. We strongly recommend taking out travel cancellation insurance to cover yourself against unforeseen events. We reserve the right to cancel the trip if the number of participants is too low. In this case, your travel price will be refunded to you immediately.
With your registration you accept these cancellation conditions. We look forward to experiencing an unforgettable and enriching journey together, but we also hope that you will understand our organizational requirements. If you have any questions or are unclear, we are at your disposal. Thank you for your trust and participation!